Our Company
1840 Creation of the Group Norman Limited
1908 Norman is based in Dinan
1920 Purchase of a peeling machine coming from the United States
1935 Invention of the Round Basket
2013 Innovation: the photo printing on wood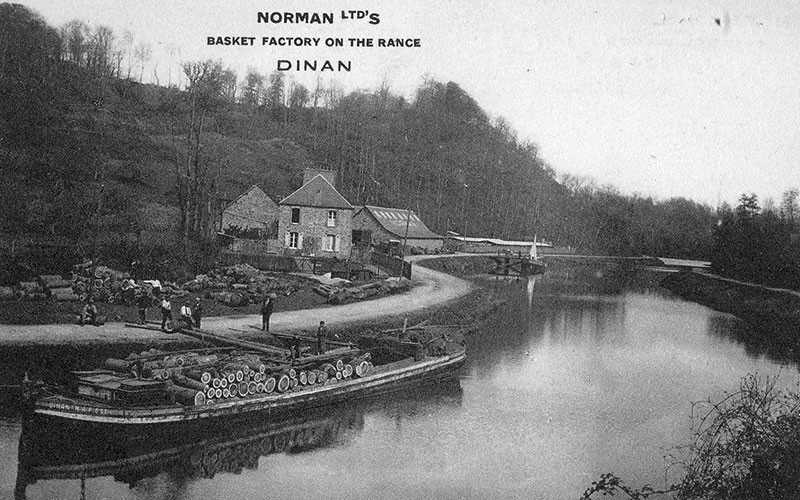 History
Founded in 1908 in Dinan, the Norman family firm is part of the Norman Limited Group of Jersey which dates back to 1840. Trays, punnets, baskets and other wooden containers. Norman offers a range of packagings suitable for every product.
Affiliated to the French light wooden packaging trade association (SIEL) and committed to recycling as a member of the Grow France group, Norman has, for nearly a century, been playing its part in defending the values of wood as a noble and warm material whose intrinsic qualities are matched only by the care taken during the manufacturing process.
As a partner rather than just a supplier, Norman is ever attentive to markets demands and offers total responsiveness and flexibility.
Production
Norman has a unique range of machinery regulary renewed to have the latest industrial technology, to keep the lead in its markets and to respect food safety through HACCP.